Blanco's Web Page
Domestic Short Hair (short coat) : : Male (neutered) : : Adult : : Large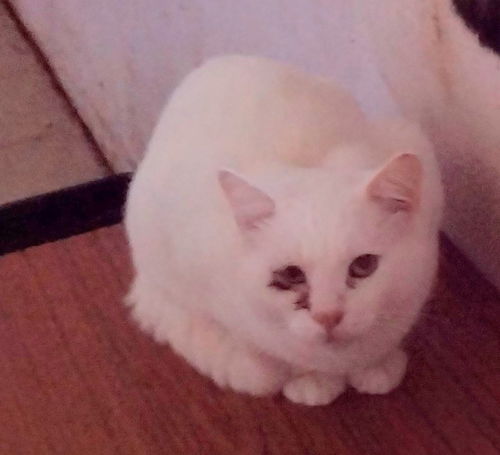 I would love you more than you can imagine.
Please adopt me!
Print an adoption flyer for Blanco!
If you are interested in this pet, please visit our website to submit an application at :
www.orlandtownandcountryhumane.org
or you can send us a message by visiting our Facebook page at:
http://www.Facebook.com/OrlandTCHS/
email us, call us, or text us at 530-517-1754.
About Blanco

Status: Available for Adoption (adoption info)
Species: Cat
Rescue ID: C210030
General Color: White
Current Age: 1 Year 9 Months (best estimate)

Location: 4111 Co. Rd. 99W Orland CA 95963 (530) 517-1754
Housetrained: Yes
Obedience Training Needed: Has Basic Training
Owner Experience Needed: Species
Reaction to New People: Cautious
More about Blanco
Good with Dogs, Good with Cats, Good with Adults, Apartment OK, Skittish, Independent
If you are interested in this pet, call (530)517-1754, or go to www.orlandtownandcountryhumane.org for more information or to complete the Adoption Application.

Orland Town and Country Humane Society is a small, volunteer based, 501 (c)(3) charitable, non profit organization. We are the only NO KILL Shelter in Northern California and are dedicated to finding them the best possible forever homes.

Thank you for your interest in our animals.